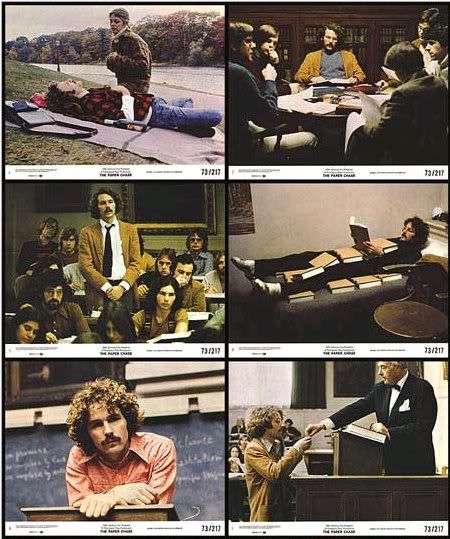 According to surveys,something like 10% of Americans have graduate degrees. Perhaps that makes it surprising, there are relatively few media representations of that experience. The experience of graduate school, with its single minded focus on one subject taught at a very technical level, is very different than that of college.
The Paper Chase
demonstrated that it was possible to make compelling drama out of the obsessions with grades and professors who affect not to know your name and the fear of failure or even the fear that your ambitions will go unrealized.
Timothy Bottoms demonstrated great style playing a 1st year law student. Levi's, flannel shirts, shetlands, corduroy sports coats and knit ties. Narrow the labels a bit and put this on today.